Aguas Limpias Sp. Z o.o. is a private aquaculture company based in Pomorskie region, north-Poland, specialized in the growth of fresh-water salmonids in river Łeba, with owned traditional fish farms running for more than thirty years on the business.
We are a Polish company founded in 2006 with Spanish capital, followed by the acquisition of an experienced fish farm in the locality of Bożepole Wielkie (Poland) in 2007. Since then, our company philosophy has been focused on keeping traditional activities and procedures in a sustainable way, based on the extensive experience acquired by our staff during more than thirty years, and combined with a continuous improvement effort which allow us to be aligned with worldwide quality standards.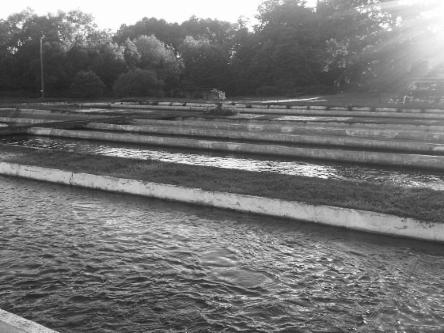 Our production starts in our own deep-well water sourced hatchery with roes provided by certified suppliers, keeping our fingerlings up to the size of 20gr in pure underground well water sourced ponds, after what the fish is moved to our traditional flow-through river-water sourced ponds where it is grown to the trade size requested by our customers.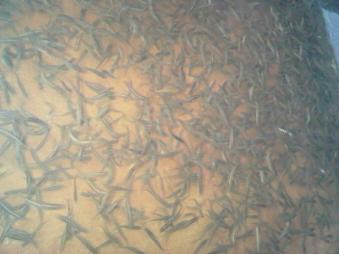 Our product portfolio, traditionally based on live rainbow trout (oncorhyncus mykiss), has been extended during last years with the introduction of char production (salvelinus alpinus x salvelinus fontinalis) and a newly constructed processing plant which allow us to deliver our own fish gutted or filleted straight from our ponds with the best guarantee of freshness and quality.
Our customers are spread over Poland and other boundary countries like Germany, Czech Republic, Austria or Baltic Republics, with an increasing trend on Exports of our char, well known by our customers for its unique quality level.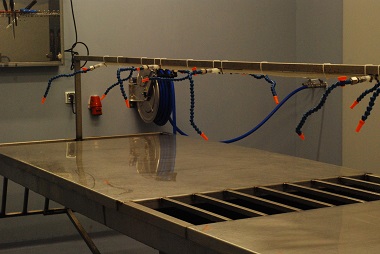 Aguas Limpias Sp. Z o.o. is currently producing from 300 to 400 Tn of fish per year, taking special care on the freshness and quality of all our products and understanding the needs of all our customers with a win-win attitude that is letting us to grow year after year.
We kindly invite you to check our quality and efficiency by yourself.


BUDOWA ZAKŁADU SPRZEDAŻY BEZPOŚREDNIEJ PRZETWÓRNI RYB
OPERACJA WSPÓŁFINANSOWANA PRZEZ UNIĘ EUROPEJSKĄ ZE ŚRODKÓW EUROPEJSKIEGO FUNDUSZU RYBACKIEGO ZAPEWNIAJĄCĄ INWESTYCJE W ZRÓWNOWAŻONE RYBOŁÓWSTWO